With the growing population and the growth of the real estate industry, Mumbai has become one of the most happening cities of India. With so many attractions in Mumbai just like Delhi, there are a number of places that are ideal for couples to spend quality time with each other. In this article, we'll cover some of these places and their prices.
1. Marine Drive

It was one of my favourite places when I was in Mumbai. I love the beautiful views of the sea, the calmness of the place, the smell of the coconut, the feel of the sand, the warmth of the sun and the taste of the food. It's also a very romantic place and you can always find a lot of people who are happy to go there.
Marine Drive Timing : 24 Hours
Police checks at 3:00 am and you cannot sit here beyond that
2. Bandra Bandstand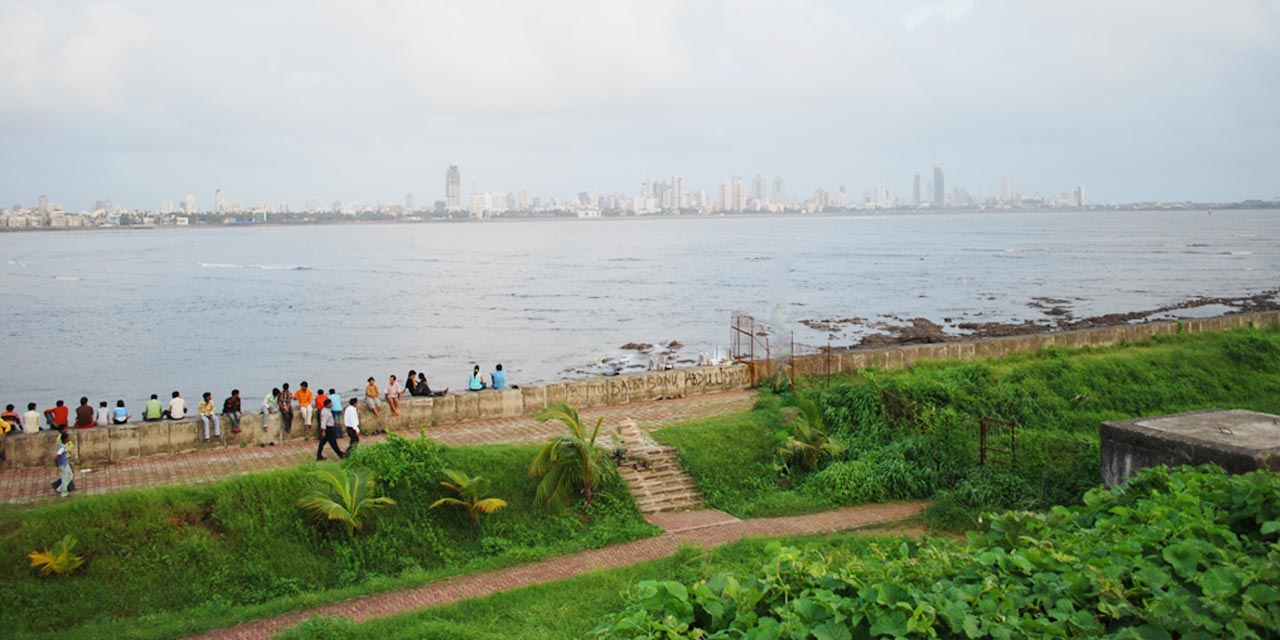 Bandra Bandstand is a beach located in the eastern part of the city of Mumbai. This beach is a popular destination for tourists. The place is famous for its beautiful sunset and romantic walk. This beach is located on the Bandra-Worli sea link. People who want to visit this place can use a local train or the auto rickshaw.
Bandstand Timing: 24-hrs
3. Worli Sea Face
Worli sea face mumbai is one of the best places in Mumbai to visit for couples. It is located in Worli, in South Mumbai. This place has a lot of attractions for couples to explore. The Worli sea face is a very famous place where you can enjoy the beauty of the sea. You can also have a romantic dinner at this place.
 Worli Sea Face Timing: 24-hrs
4. Bandra Fort 
Bandra Fort is a huge fort located in the heart of the city and is one of the most romantic places in the city. It has beautiful parks, gardens, museums, and restaurants. You can also book tickets online. The fort is also known as the Gateway to the City, because it allows visitors to enter into the city from the east. The best thing about Bandra Fort is that you can enjoy the beauty of the sunset while sitting on a park bench or dining at a restaurant. There is always something going on at Bandra Fort. It is a perfect place to spend a date with your special someone.
Bandra Fort Timings: 10 AM to 8 PM.
(Time may vary due to COVID-19)
5. Colaba Causeway
Colaba Causeway, a walkway in the heart of Mumbai, is the perfect place to experience the city. In the center, there are shops, restaurants, and bars that are just steps away from the main thoroughfare. With beautiful views of the bay, it's a fantastic spot for a romantic stroll. Here are some of the best places to visit in Mumbai for couples.
Colaba Causeway Timing: 24-hrs

6. Hanging Gardens
If you want to enjoy a relaxing day with your significant other, consider visiting Hanging Gardens, a park in Mumbai, India. Situated on a high hill, it is a wonderful place to spend time with your loved one. There are two gardens here, one on the side and another at the top. These are perfect for couples who wish to spend a day away from the city. The lush green environment is also an ideal spot to picnic and make love.
Hanging Gardens Timings : 05:00 am – 09:00 pm
(Time may vary due to COVID-19)
7. Prithvi Theatre

The Prithvi Theatre in Mumbai was built in 1975, in the memory of the legendary Indian actor, Prithviraj Kapoor, who played a major role in creating many hit films like Pyaasa, Kalyug, Guide, Shree 420, Anari, Bekhudi and many others. The theatre is a beautiful example of modern architecture and the best places to visit in Mumbai for couples. These days, the theatre is a great venue for hosting performances by Bollywood stars and other leading actors. It's the best place to see a show in Mumbai.
Prithvi Theatre  Timings from 1:00 PM to 9:00 PM
(Time may vary due to COVID-19)
8. Juhu Chowpatty Beach
The best place to spend your time in Mumbai is Juhu Chowpatty. This beautiful beach has an ideal climate, a spectacular backdrop and a relaxed vibe. This is also the most romantic place in Mumbai. It's easy to imagine that you are on a deserted island. You can go for romantic walks, watch the sunset, enjoy the cool breeze and the soothing sound of waves rolling onto the shore.
Juhu beach timings 24 hours a day, but you should leave the beach at 9 pm
9. Victoria Gardens
A wonderful little place to visit in Mumbai, which has beautiful gardens, a small zoo, an aviary, and an aquarium. The Victoria Gardens are one of the most popular tourist spots in India. They are situated on the banks of the river at Cane-Maker's Creek, and cover.25 acres. A wonderful garden, where one can get close to nature in its most natural state.
Victoria Garden timings : 9AM to 6PM
10. Watch DDLJ in Maratha Mandir
Maratha Mandir is a theatre group from Mumbai and it's been doing this for almost 60 years. This particular play is called DDLJ and it was written by a man named Manoj Joshi. He wrote a play called DDLJ in 1983, but it wasn't till 2008 that it finally made it to the stage.
Maratha Mandir timings : DDLJ is screened at 11:30 am
The best thing about Mumbai is its diversity. It has everything from the hustle and bustle of the city to the calm, serene atmosphere of the surrounding beaches. Our list is full of hidden gems that will give you a taste of India that most people forget about. If you're looking to plan your first date with your partner, check out these places.